RoamAlert Controller
Manage wandering by monitoring doorways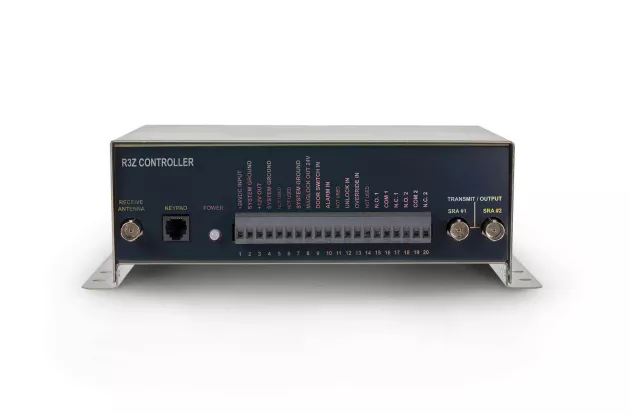 Improve resident security
RoamAlert tags trigger alarms when residents approach monitored doorways.
Monitor exits to prevent unauthorized departures
Protect residents at risk of wandering and control each doorway.
Activate door locks to prevent egress
The controller can be connected to magnetic door locks to prevent a resident from leaving unattended.
Keypad and display
A keypad offers easy bypass for staff members, while the display shows the ID of the tag that triggered the alarm.
Configurable protection field
The exciter connected to the Controller can be positioned for optimum coverage and the size of the field is adjustable to fine tune protection.